Welcome to Pontefract
A historic market town in the heart of West Yorkshire, Pontefract is one of five towns in the metropolitan borough of Wakefield. Once known as the key to the North, the town houses a racing course, is known to have historical ties with Richard II and a history with liquorice. 
From hidden boutiques to colourful stalls, whilst Pontefract may not be the biggest town in West Yorkshire, it has a history that few others can boast so easily. Here's our guide to this great town and some things to consider when it comes to booking your catering with the Yorkshire Catering Company. 
Where is Pontefract?
Nestled 25 minutes east of Wakefield, and 30 minutes south of Leeds, this market town has had a history of being known as the gateway to the north and it can still easily boast the credentials today with the M1 and M62 on its doorstep.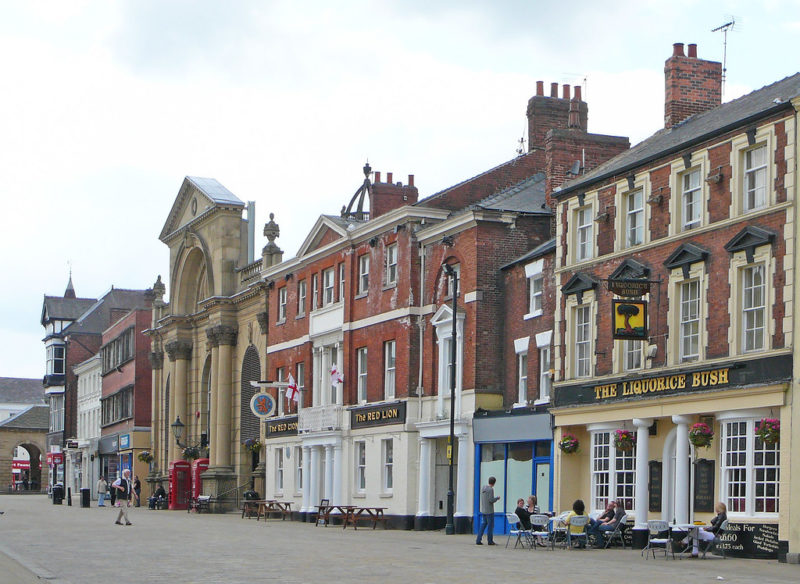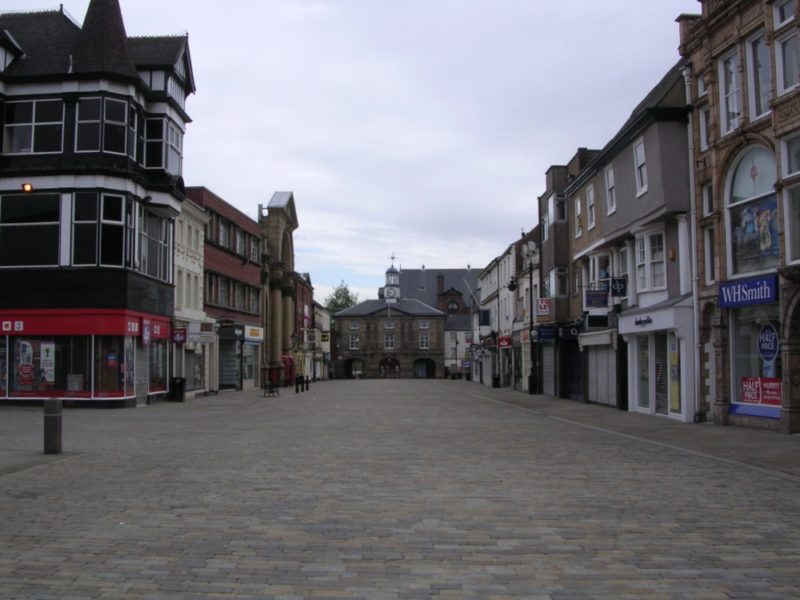 A bit more about Pontefract
With a name that comes from Latin meaning "broken-bridge", Pontefract has a well-known and sometimes overlooked history as one of the true big market towns of its kind in the country as well as being a town that Oliver Cromwell said was "…one of the strongest inland garrisons in the kingdom."
With all of that being said, there is more modern history to look towards as well, with the market hall being a significant part of the development of the town. This is also one of the very few places in the United Kingdom that grows its own liquorice thanks to its deep, sandy soil. Thanks to this there are local delicacies such as Pontefract cakes – which are basically sweets – and the fact that sweet manufacturers have found themselves located here for half a centenary as well. 
Known to the locals as Ponte Carlo (a play on the Southern French town of Monte Carlo) and Ponty, the town benefits from great transport links as well as being close to open nature and woods so celebrating a wedding, birthday or special events in and around the town is easily done.
A day at the races? Want to see a castle? 
No matter what you're doing, Pontefract is a place that you can visit for a variety of different reasons, not least the race course which brings in visitors from across the country between April and October for the flat racing season. 
From ladies day to "bring your whippet family day" there is something for everyone at the racecourse, it's just a case of looking up events and seeing what is on for the coming week, months and sometimes year with planned activities happening in conjunction with the racecourse and third parties as well.

There is of course the small matter of the castle in Pontefract! Built in 1070, it lasted for 600 years, of course over many battles, including the English Civil War. It is precisely because of this castle and the folklore legends that it was given at the time that gave coinage to the term, "Key to The North"  with Cromwell making way and commanding for it to be destroyed.

Shakespeare wrote about the castle twice, the first in Richard II (who was killed there) and Richard III. Luckily though, today it is a great place for families to explore and have fun with wide open spaces and ruins to investigate. From dungeons to still in tact bread ovens, there is a lot to see and do at the castle ruins.

Throwing a party?
From the Kings Croft Hotel to the Rogerthorpe Manor, Pontefract has more than its fair share of venues for a great catered event. Weddings, birthdays and even special anniversaries can be easily looked after in this brilliant location.

We offer tailored menus for all sorts of events, drop us a line to see how we can make your event something you will never forget – well, when it comes to the food anyway.