Afternoon Tea Catering Services
If there is one thing that Wakefield is possibly not known for, afternoon tea would probably be high on that list.  From the sweet and savoury treats to a traditional cup of good old, yorkshire tea, you can be guaranteed of one thing; when you come to the Yorkshire Catering Company for traditional afternoon tea, you're going to get something very special. 
Ours has become something of a new found tradition at wedding venues across the region as well as board rooms and anyone walking into our sister shop, the Yorkshire Deli. Pastries and cakes, finger sandwiches and even a glass of prosecco to start the proceedings, we cover it all with our platter boards and stands that make our afternoon tea something special. 
Afternoon tea experience
For us, a good afternoon tea needs to have a few key components which must include; freshly baked cakes and pastries, raisin scones, jam and clotted cream, handmade sandwiches, cream tea, prosecco, earl grey tea and, importantly, a sense of pride and place. 
These experiences should be able to be remembered and unique to everyone that has a great afternoon tea experience, and for us that's what we try to capture with each service we provide. 
Whether you are having a wedding, a birthday, a christening or even just generally celebrating something special with a friend/group of friends, the whole afternoon tea experience needs to be one that is remembered for all the right reasons. Good quality food, home baking and yes, even a glass of bubbles where appropriate.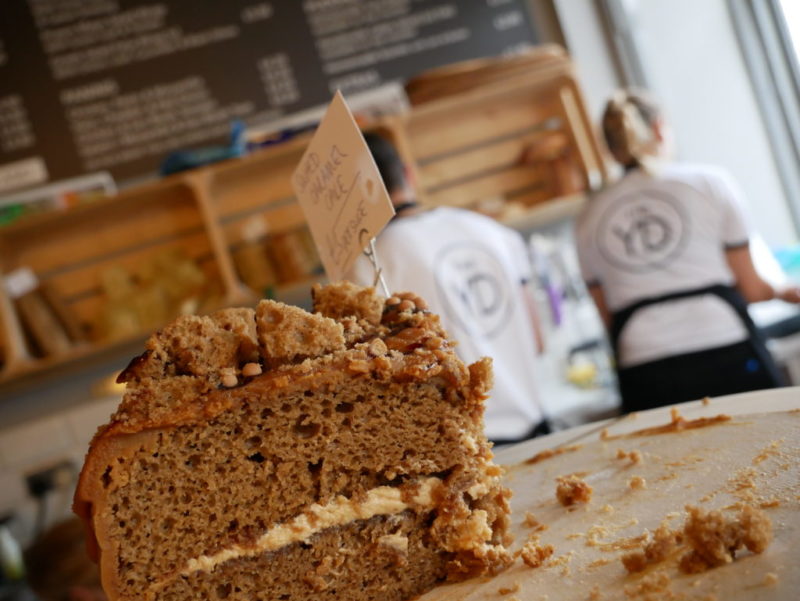 Request Menu
Why Choose The Yorkshire Catering Company?
We got started in party catering, from that point on, we never looked back. We love to cater for these kinds of events because it means you trust someone to look after a special moment in your lives. It could be birthdays or weddings, what we do is put ourselves in the position of someone having a party and then ask, "would we enjoy it?" Get the food and drink right, and the question becomes a lot more simple.
Afternoon Tea is Served
Like all of our services, afternoon tea in Wakefield has a slight twist, yet totally respects the traditions of the high tea elegance from years gone by. Our menus are tailored to a sweet, savoury, combined, gluten free and vegan variety. When you come to the Yorkshire Catering Company, we want you to know that our menu is created by people that care, people that show commitment to delivering quality, home baked treasures and value for money. We try and tailor everything to the very best of abilities based on the information we get. From food allergies – which we take with great importance – to food preferences, we get a feeling of what you want and what you really don't want. Our job is to think about the particulars, that's what we do at the Yorkshire Catering Company.
Our afternoon tea approach is no different to any of our other catering. From a set-menu standard to something specific to cover off food allergies and even preferences we have the know how, time and understanding to create something special for you when you choose our menu.

What is on our afternoon tea menu?
Whether you are having a themed afternoon tea to something simple, we cover a variety of different requirements, week to week, day to day. Here is a typical selection we offer for our clients who request a wedding themed afternoon tea board.
A selection of deli sandwiches with our top selling fillings & wraps all on deli mixed breads, chopped into finger slices.
Handmade veg samosas with mint yoghurt dip.
Mixed mezze board with cured meats/ antipasti & olives. 
Butchers pork pies with yorkshire chutney.
Homemade scones with mini jars of jam and clotted cream.
Homemade tray bakes & cakes dressed with fruits (includes jugs of cream and served on platters around the tables)
£25 ph / add a glass of prosecco £28 ph
tea & coffee available @ additonal £2 ph (1 hour service)
We know that afternoon tea is different depending on the event, and who is going to be there. For many, it's a day out on the town picking up shopping and spending it with friends you may not see all that often, for others, it could be a tradition that has only recently started. For us, we find that christenings, weddings and even a corporate event include an afternoon tea service to be that little bit different. 
From smaller, more intimate affairs to larger celebrations, your afternoon tea celebration will go off without a hitch when you get the food right… well, that's what we think! 
We know a lot about what makes a wakefield afternoon tea something truly from Wakefield – great quality has to be matched with top service and an even better price. Our team takes the time to organise, plan and prepare your menu the way you see fit, and we can advise what we think may be suitable for the event and for your tastes.
We are specialists in turning a few simple ideas into a fantastic afternoon tea experience. With years of experience catering all kinds of events ranging from parties to weddings, we know that sometimes a selection of sandwiches and cold meats are all you need, other times though, there is a calling for more. 
We have experience piecing together afternoon tea menus that bring out the best of local produce and some creative ideas that go with it as well. From the finger sandwiches to raisin scones with jam and clotted cream, these are the things that we take time and pride to create with care and attention.
Our bakes are all homemade 
Just imagine though that your caterer has the ability to home craft and create bakes that make you salivate at first glance. With our bakes and treats, you don't have to imagine, ours are all homemade treats that make our afternoon tea selection something truly different and wonderful. 
We don't bring in outside specialists for our desserts (well, we have on occasion called our Mum's for some tips and tricks) and we certainly don't get any ingredients where we are not knowing of their origin or authenticity. Truly great bakes require just as much knowledge as they do time.
Our afternoon tea venue
Our sister company, The Yorkshire Deli is an afternoon tea venue that always hits the mark both in terms of a fun and welcoming place and in terms of seeing first hand, what our bakes and sandwich prep is really like. 
We don't hide what we do, we are proud to show you that everything we create when it comes to food and we think that this is important. From our vegan bakes… yes, our chocolate brownie is part of our signature afternoon tea to delicate finger sandwiches that are made in store, and to order, nothing sits for days – it's done on the day, for the day. 
For us this is critically important. We don't believe in food waste or creating any unnecessary waste generally that's why we say, if you want afternoon tea let us know as much as you can in advance. If you turn up to our store, we can make everything for you on the spot – there just may be one or two things not available because we like to do everything fresh. 
From award winning butchers and producers to the people we work with locally in our community our afternoon teas have become a best kept secret of Wakefield and we think it's time we started screaming it from the rooftops. 
Choosing your afternoon tea caterer
When it comes to choosing your afternoon tea caterer we think that there are some basic rules; 
Do they have experience as a caterer?




We've catered everything from weddings to animal naming ceremonies. From working with businesses through to individuals, we have more than 10 years experience in crafting and creating exciting menus for all sorts of events. There are few that have as much variety and insight into what we have catered for over the years.




 

Will they take the time to know our preferences?
We believe that this should be the start of the working relationship, especially for your afternoon tea. What we want to do is cater something truly special and make sure that every ingredient and bake is fresh for your day.

Can we just have cakes and no sandwiches?




Whatever you want to have on your afternoon tea menu is fine by us, just let us know advance. We think that having a mixture of sweet and savoury is a great idea but, it's your day, possibly your celebration, we want you to enjoy it so if it's just our signature bakes you want, we're happy to help.

Can our caterers work to specific budgets?
Of course we can. Whether you have a total set budget or one that is based on a menu calculation per head, we can work with you to identify clever ways to budget around your christening menu.