Vegan Catering Services
We know that people are changing the way they eat and as a company that also cares about the environment, vegan catering is more than just a buzzword to us, we see it as being able to provide something essential to our customers – and you know what, we absolutely love catering a vegan event.
There have been times in the past when a vegan menu was nothing more than just a salad, but today, it means having a fully comprehensive choice for from buffet to gourmet and it also means pushing boundaries on taste profiles as well as an ethical way to eat – for many people.
We work with local, organic food suppliers that have given us inspiration to create menus that as soon as they appear on the dining table, the food disappears – why? Because it looks just as good to eat as it is to eat itself, we make no understatement that catering a vegan menu is something that takes time and coordination but something where we have truly excelled to give the people of West Yorkshire, from Wakefield to Pontefract, Leeds to Holmfirth something truly exceptional on their day. 
Together with our sister company, the Yorkshire Deli we have been crafting menus that really hit the mark from birthdays to weddings and everything in between. Our signature dishes range from vegan mezze boards to luscious desserts and mains that pack flavour without compromise. 
For us, being a vegan caterer is more than just trying to think of a substitute flavour, it's about providing something that really strikes at the heart of great food and giving people something truly delicious.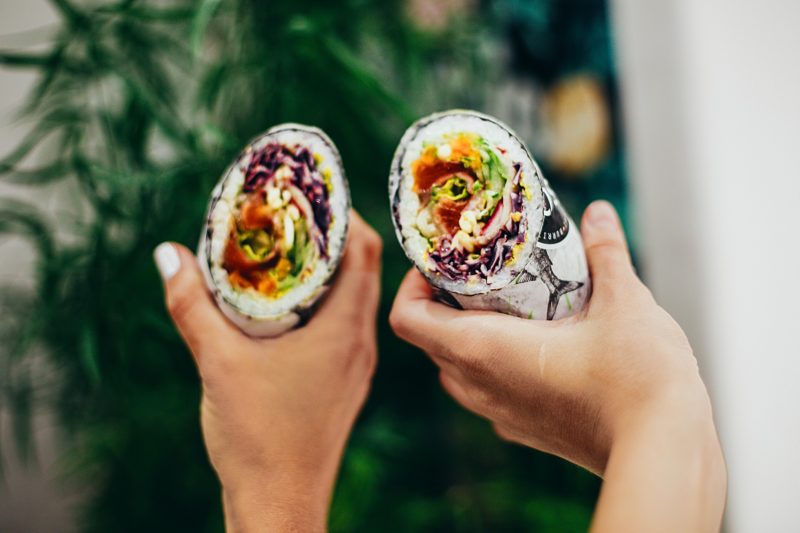 Request Menu
Why Choose The Yorkshire Catering Company?
We got started in party catering, from that point on, we never looked back. We love to cater for these kinds of events because it means you trust someone to look after a special moment in your lives. It could be birthdays or weddings, what we do is put ourselves in the position of someone having a party and then ask, "would we enjoy it?" Get the food and drink right, and the question becomes a lot more simple.
Why Choose A Vegan Menu?
It would be hard for anyone not picking up a paper or listening to a radio talk-in show where the words, "plant based diet" are not mentioned; that's the vegan diet and something that we are all becoming more aware of.

For years, the variety and imagination in any kind of vegan catering, be it at home or in a restaurant was severely limited but now, thanks to technology and the fact that we are all becoming more health aware as well as cruelty aware – especially against animals – the vegan diet has become a serious lifestyle choice for many people, even some of our own staff. 
That's why we are proud to be a vegan caterer here in Wakefield and beyond. We know that for many, what they choose to eat is one of the most important decisions that they will make from a lifestyle perspective. What used to be a point of contention in many circles is also now a point of conversation and if anyone ever wanted vegan catering for their event our motto is simple, "we teach, not preach."
What this means is that we go through the menu selection carefully, and for many who have been vegan for years, we know how the choice in the past has been limited, but now, we can offer so much more. What were the creative elements for an omnivore catered event, are now part and parcel of any good caterer and for us, we know that a salad just simply doesn't cut it. We want people walking away after a meal or buffet thinking, "was that really vegan?" 
As an environmentally conscious business as well, this helps us work towards our targets and goals where we understand that what we produce, where we source our ingredients and how we recycle even basic tin and plastic packaging all has an impact for our future and everyone else as well. Producing a vegan based option is more than fitting a trend for us, it's about creating something that really matters to everyone involved in our business and anyone who walks through our front door and chooses us as a caterer as well. 
What's on a Typical Menu?

From starters through to mains and finishing with desserts, there is no such thing as a typical catered vegan menu; like their isn't for an omnivore one as well. What's important is selection for us and working with local producers, we know that ingredient choices matter greatly after all, here is where half of the taste comes from!
Fruits, legumes, spices, condiments and even pastas that combine unique flavour profiles that really set themselves apart from the norm. We bake cakes that are the envy of West Yorkshire and so our Vegan baking has to be on a par – we are after all so well requested! We can safely say that after many many weddings and even more birthday parties where we have served a vegan bake, people have asked for seconds and even requested these for their own events!
Soups to pakoras, noodles to vegan roasts, we have it all covered, but like with all of our menus, it's as simple as just asking. We create unique experiences for all of our customers, with no exceptions. Give us a call or book with us today to see how we can make your vegan event come true.