Take one look at our sister facebook page, The Black Olive and you will see our owners and double team duo, Alex and Christian cooking up a storm at this weekend's Horbury Street Festival, the dish, paella.
Yes, one of our showcase showstoppers, the big pan, the big flame and the smells of the valencian shores were on full sensory force this weekend and for the perfect kind of party and wedding catering we can also say that it works brilliantly for these occasions as well.
But what makes a paella the perfect dish for a catered menu? We have some thoughts.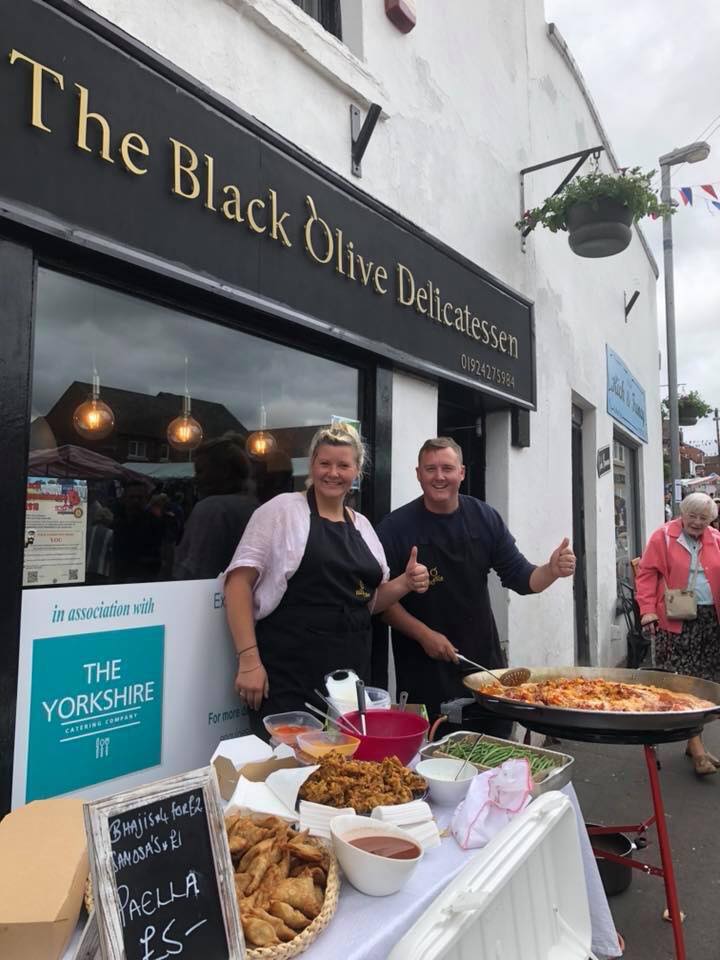 It's well known
Take the humble yorkshire pudding. We all know of it, don't we? Especially us proud Yorkshire folk. What about Spaghetti bolognese? Sushi? You see, we all know what the perfect paella looks like, we know that it should be golden and smell like a proper cooked rice dish. It should be a feast of colours for the eyes and it should have the distinct identity of crunchy top and bottom and well seasoned. It is then, just a simple equation of, the better it looks, the nicer it will taste.
Forget some of the easy pre-boiled rice varieties, the Keith Floyd version of microwave packets or even Jamie Oliver doing his very best to get the ire of a nation, a paella is distinct, it's known, and we must applaud it.
It's all about the rice
Ask anyone in the valencian market of mercat céntral and they will tell you that "it should never contain fish" ask those in Madrid and Bilbao they will tell you otherwise, what's most important though is that we all recognise this dish is about the rice.
Like a risotto it is unforgiving for those that go about making the dish without a care for the right ingredients. Rules must be applied to reach paella nirvana; a short grain variety that absorbs liquid easily and won't dry out is the key. When the outside gets toasted to a lovely crunch you want something that remains tender on the inside.
Stirring is also forbidden, it helps create that brown crisp layer on the bottom that makes the paella so sought after; the soccarat as it is known is something that high end gastronomes try to recreate but it's only achieved when you have made the rice in the right way with the right ingredients.
The cooking is a spectacle
So you are having an open air event. A 50th birthday, a retirement party or a wedding with those you love and cherish, you want to make them enjoy the day just as much you and want something that will also make them remember the day for something different, what better way than having a paella?
Let's not underestimate the spectacle that is a paella dish. The rice going in, the stock being poured, the different ingredients getting cooked, all over a flame, in a pan that is the size of a tractor wheel, all to be served with other accoutrements perfect for any event.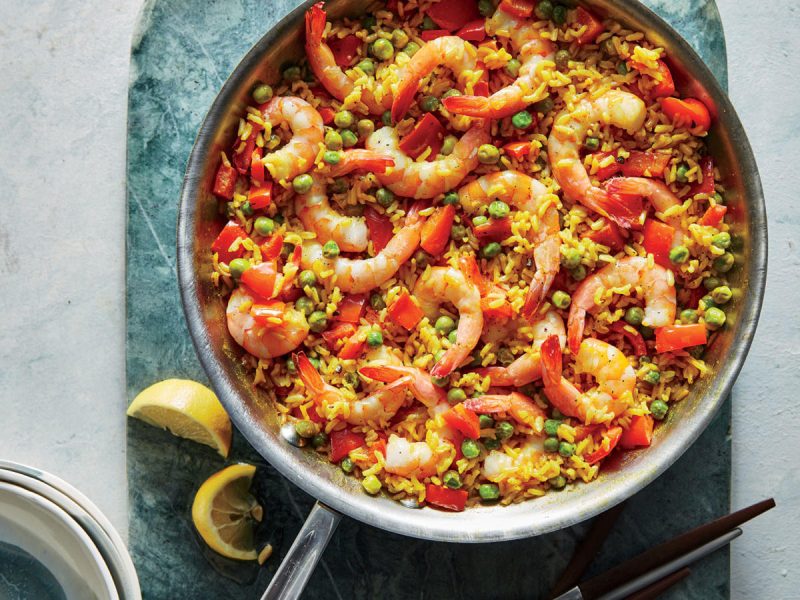 It's versatile
Imagine, you have two paella with a range of sides and starters, now imagine, one is for meat lovers, the other for vegetarians. No one is being forgotten about, everyone is taken care of. That is what we can do as a business and that is what paella also brings to the flavour dynamics, but that's not all.
A paella goes beautifully with perfectly selected wines. From crisp, dry whites to something more spicy like a rioja, what you want to consider is the palate pleasing qualities for such a varied audience that you will have attend your party extravaganza's.
We think that paella is a perfect party pleaser, a sure fire conversation starter and one of those dishes that you don't easily forget. It is one of our signature dishes so if you're looking for something like this, why not reach out, we're sure we can help!